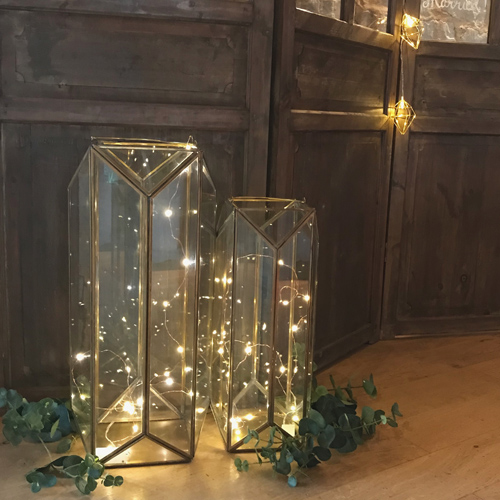 Gold Geometric Lanterns
Quantity: 8 available
Gold lanterns for candles or fairylights.
Height 41cm and 50cm
Medium £15.00
Large £18.00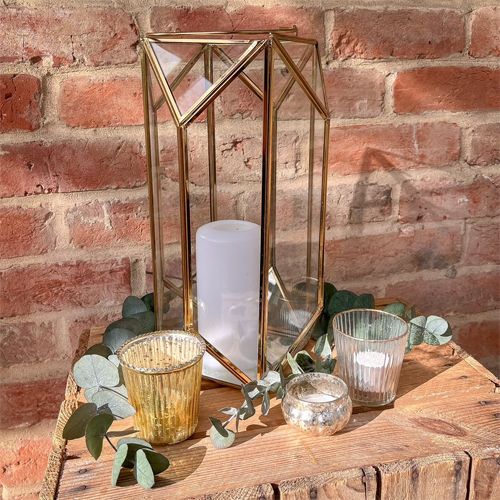 Short gold geometric lanterns.
Quantity: 8 available
These gold geometric lanterns match our tall and medium height lanterns. They are short enough to double up as table centrepieces.
Height 32cm
£10.00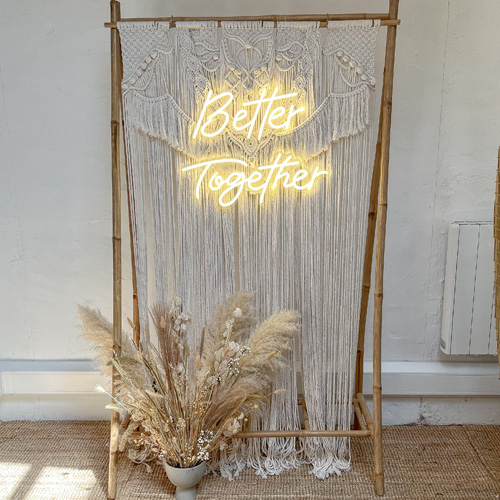 'Better Together' neon sign
Quantity: 1 available
Better Together neon sign. Can be hung in a stright line or underneath eachother. Frame, macrame and accessories available seperately.
£100.00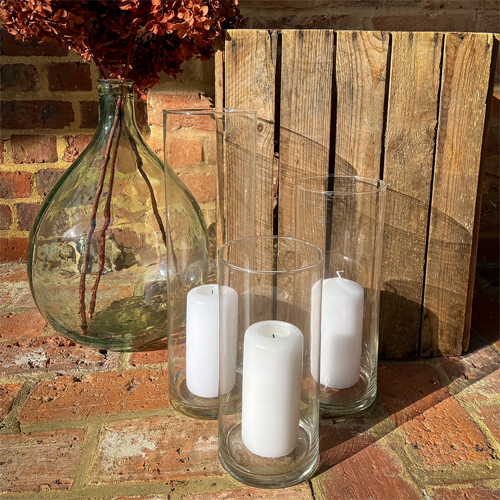 Cylinder lanterns
Quantity: 30 available
Cylinder vases in mixed sizes. Candles available seperately.
£4.00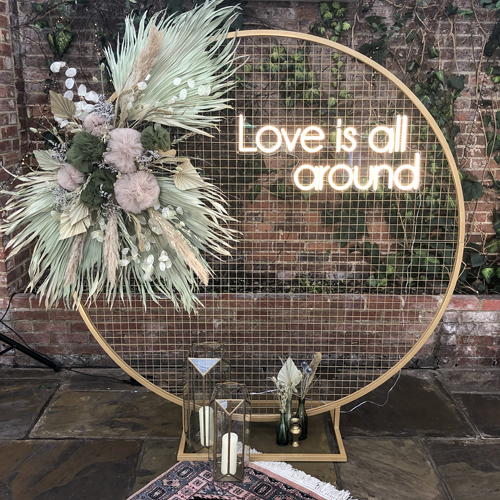 Love Is All Around Large Neon Sign
Quantity: 1 available
Large Neon 'Love is All Around' sign.
Can hang on all of our arches and backdrops.
Packages available.
£100.00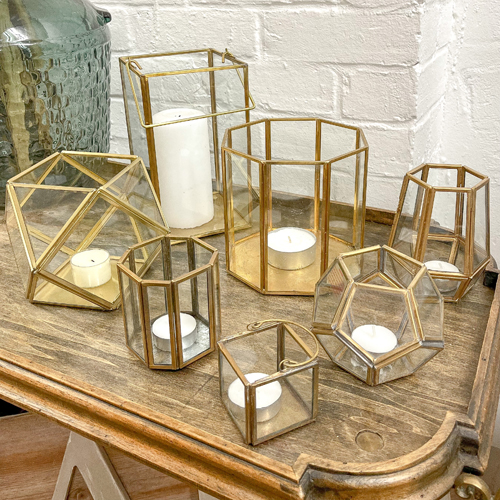 Mini and medium brass lanterns
Quantity: 20 available
Mini and medium mixed brass lanterns.
£3.00 mini
£5.00 medium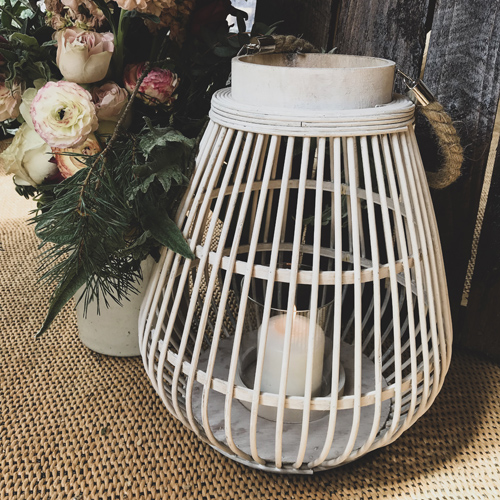 Whitewashed bamboo lanterns
Quantity: 2 available
White bamboo lanterns. Price does not include candles.
£8.00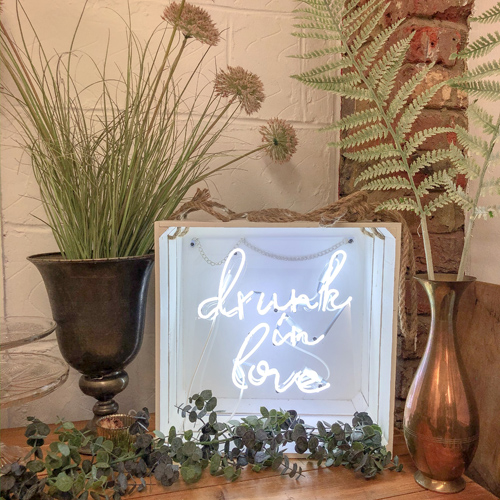 'Drunk in love' neon sign
Quantity: 1 available
'Drunk in Love' neon sign in rustic white box. Can be hung or freestanding.
£35.00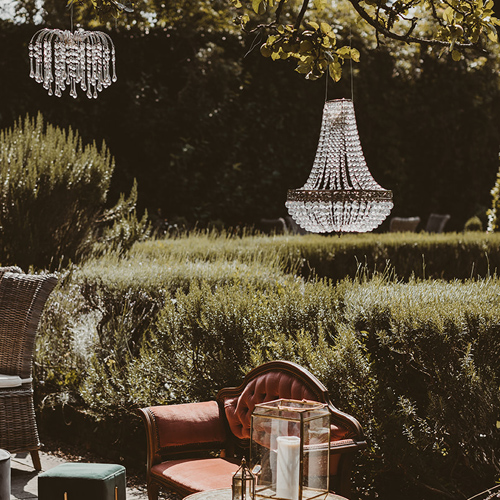 Chandeliers
Quantity: 5 available
Small decorative chandeliers. Contain battery fairy lights to create a glow. Suitable for indoors or outdoors.
£15.00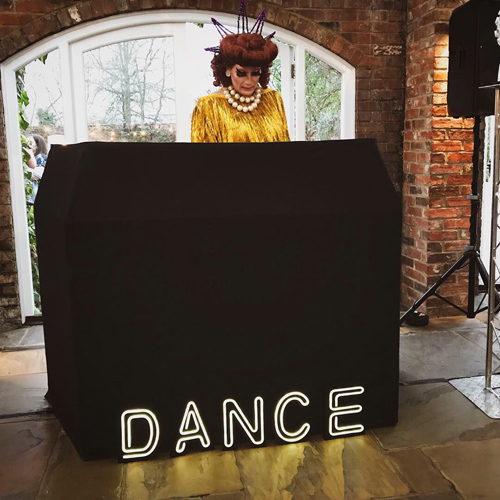 Neon Dance Letters
Quantity: 1 available
Battery powered neon letters can stand or be hung.
£30.00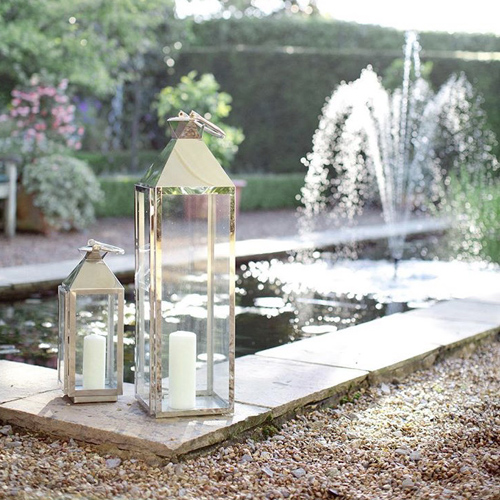 Silver lanterns
Quantity: 10 available per size
Silver storm lanterns in 3 sizes. Prices do not include candles.
Small and large sizes in photograph.
Height 42cm, 55cm and 77cm (without handles)
Small £8.00
Medium £10.00
Large £12.00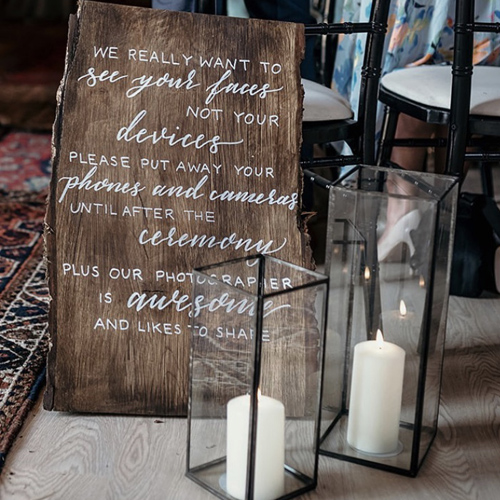 Pewter box lanterns
Quantity: 10 available
Metal frame box lanterns. Prices are without candles.
Height 30cm and 40cm

Medium £12.00
Large £15.00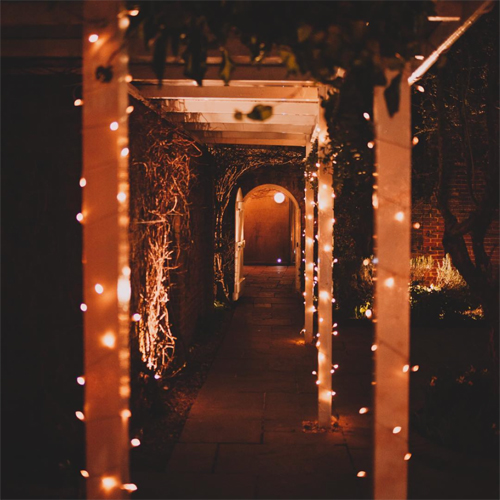 Fairy lights
Quantity: 10 available
Suitable for indoors or outdoors. Price includes batteries.
Length 3m
£4.00