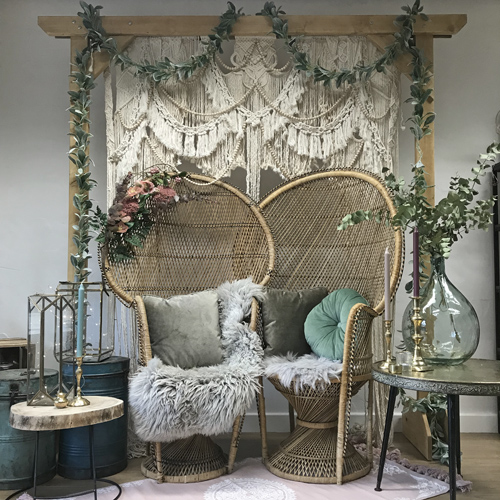 Boho Backdrop Package
Quantity: 1 available
Includes wooden arch with macrame backdrop, pair of peacock chairs, choice of 2 tables or pedestals, choice of 2 lanterns, choice of cushions or sheepskins and a small rug.
Package is bespoke so do let us know your requirements
£160.00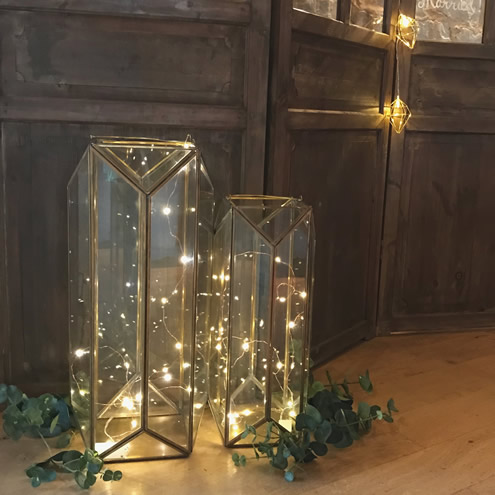 Gold geometric lanterns
Quantity: 8 available
Gold lanterns for candles or fairylights.
Height 41cm and 50cm
Medium £12.00
Large £15.00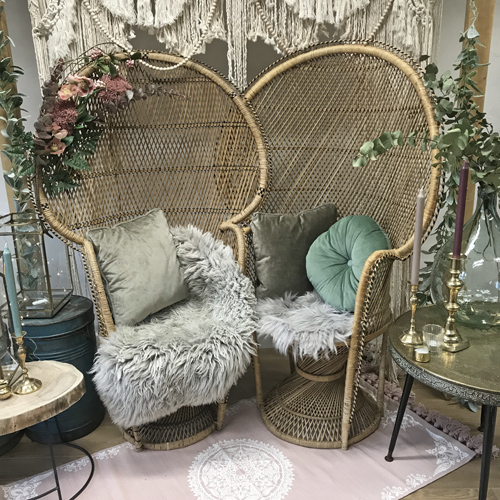 Peacock Chairs
Quantity: 2 available
Matching pair of peacock chairs.
Height 137cm
£25 each or £40 for a pair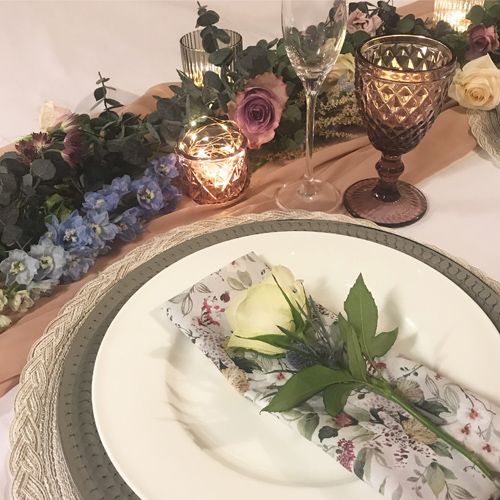 Grey Charger Plates
Quantity: 120 available
Grey melamine charger plates with a rustic textured finish.
£0.70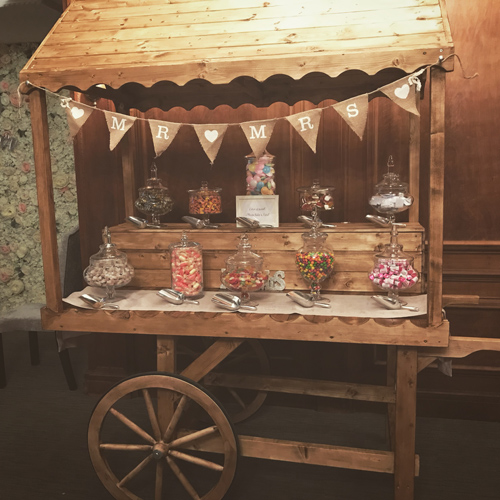 Rustic candy cart
Quantity: 1 available
Large solid wooden candy cart with rustic finish. Suitable for sweeties, cakes, cheese, grazing stations and more.
3 Packages available.
Bare cart £100.00
Cart including glass jars, scoops & accessories £150.00
Cart including above accessories & sweets for up to 100 people £250.00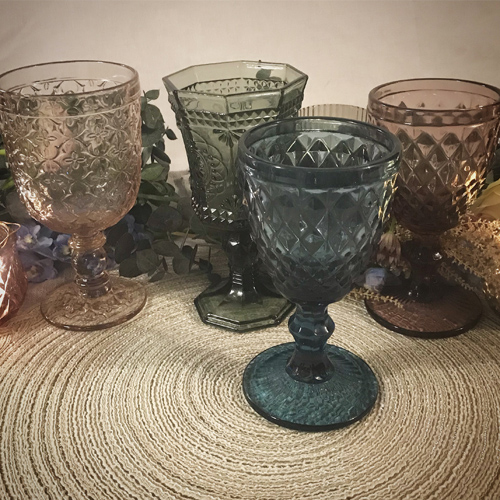 Coloured goblets
Quantity: 120 available
Glass goblets in various shades for wine or water. Enquire for specific colours and numbers.
£0.80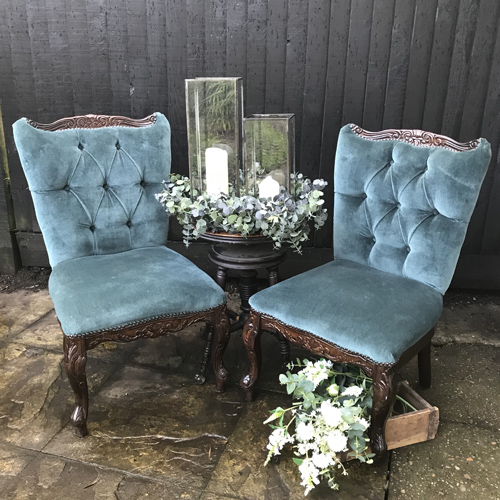 Teal Velvet Chairs
Quantity: 2 available
Petite chairs with dark wood detailing.
£25.00 each or £40.00 for a pair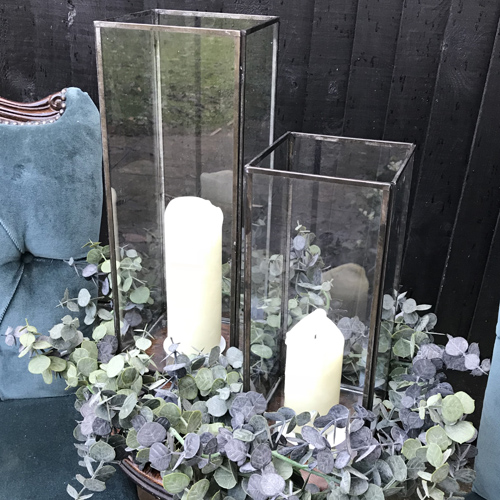 Pewter box lanterns
Quantity: 10 available
Metal frame box lanterns. Prices are without candles.
Height 30cm and 40cm.
Medium £9.00
Large £12.00