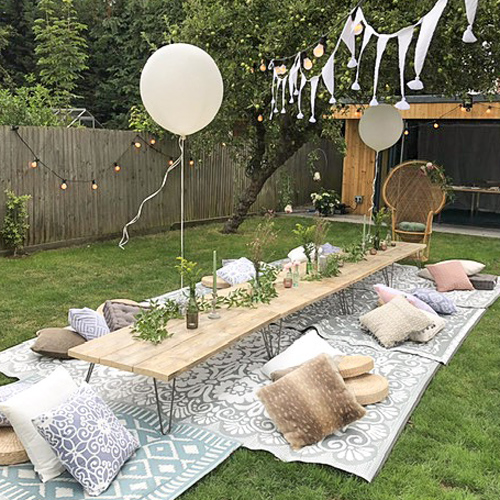 Low seating area
Quantity: 1 available
Low rustic wood hairpin tables with cushions and rugs to seat up to 30. Also available with a boho colour selection of rugs and cushions.
Length 5.2m.
Smaller packages and lengths available.
£150.00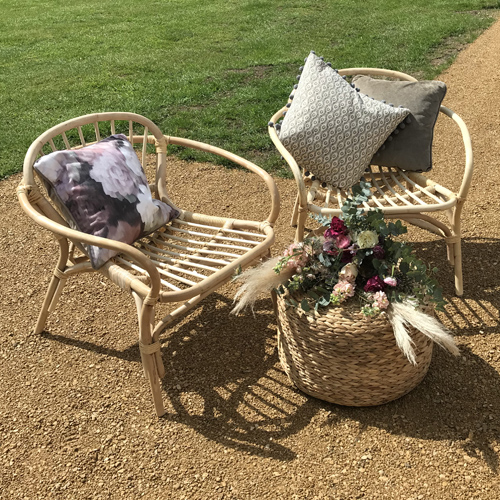 Bamboo chairs
Quantity: 2 available
Bamboo armchairs and stool. Also available as a package.
Chairs £25.00 each or £40.00 for the pair. Stool £15.00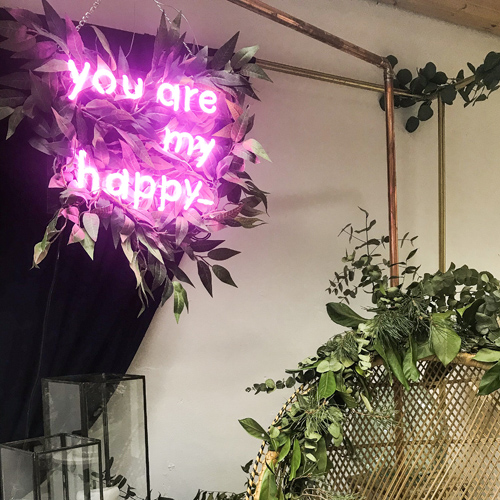 Small Neon 'You Are My Happy' sign
Quantity: 1 available
Petite pink neon sign with foliage wrapped around it. Can be hanging or can lean on a table. Mains powered. Black cable.
More neon signs coming. Contact us for details.
Writing approximately 24cm x 29cm
£35.00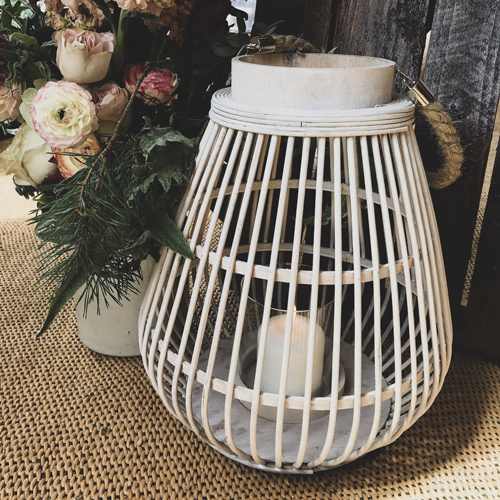 Whitewashed bamboo lanterns
Quantity: 6 available
White bamboo lanterns. Price does not include candles.
£8.00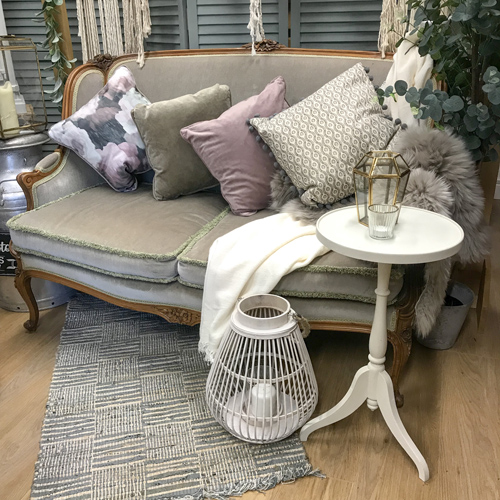 Pale green sofa
Quantity: 1 available
Pale green velvet vintage sofa with wood detail.
Width 1.3m
£80.00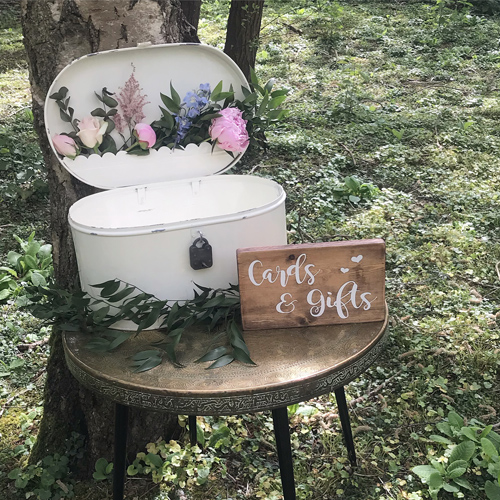 Ivory tin card box
Quantity: 1 available
Ivory vintage hat box style postbox. Inner section can hold flowers or a sign
£20.00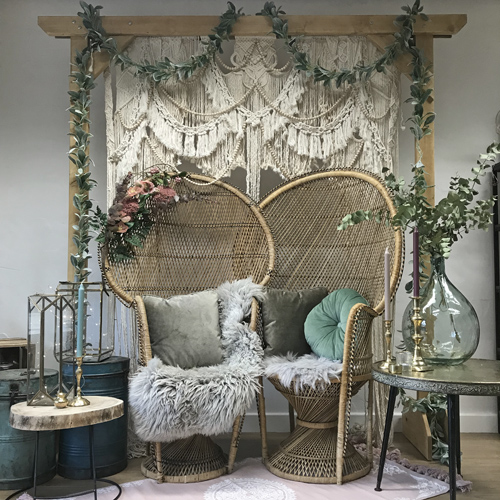 Boho Backdrop Package
Quantity: 1 available
Includes wooden arch with macrame backdrop, pair of peacock chairs, choice of 2 tables or pedestals, choice of 2 lanterns, choice of cushions or sheepskins and a small rug.
Package is bespoke so do let us know your requirements
£160.00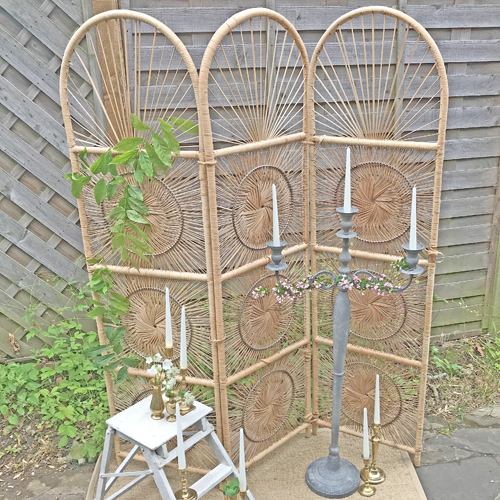 Bamboo Screen
Quantity: 1 available
Vintage 3 panel bamboo screen.
£30.00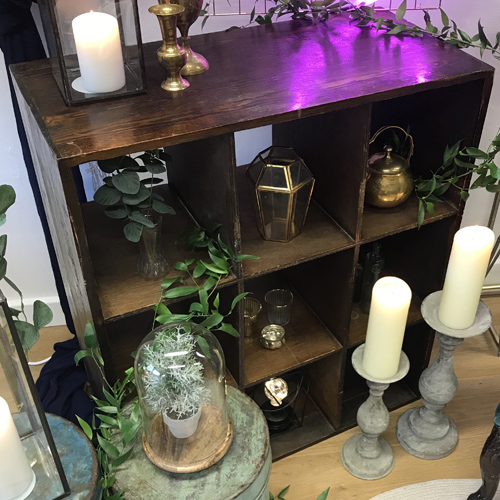 Vintage Pigeon Holes
Quantity: 1 available
Pigeon hole shelves with 9 spaces. Rustic finish.
£25.00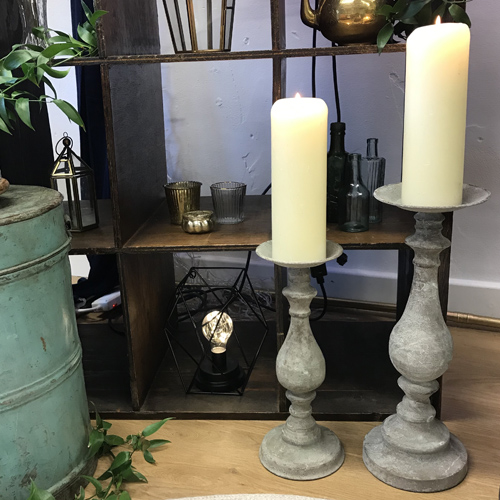 Rustic candlesticks
Quantity: 4 available
Grey metal candlesticks in 2 heights.
Small £4.00, Tall £6.00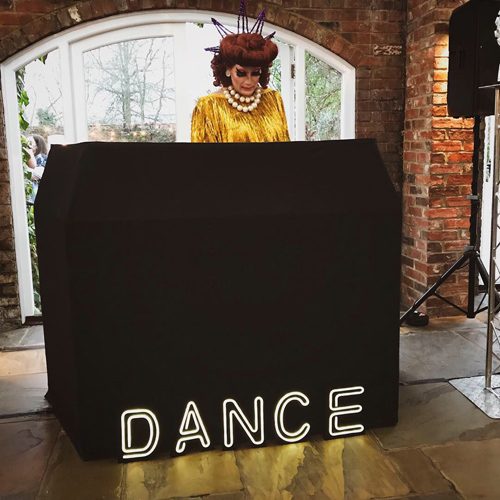 Neon Dance Letters
Quantity: 1 available
Battery powered neon letters can stand or be hung
£30.00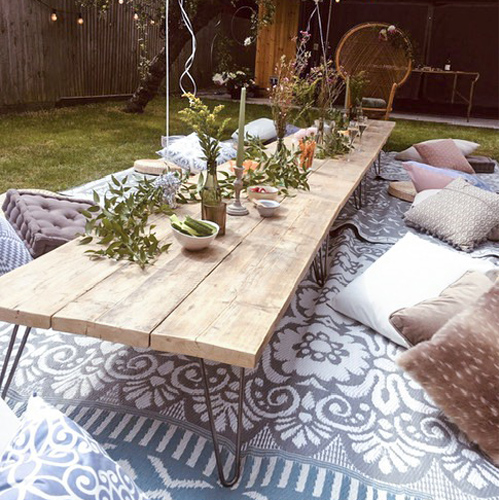 Rustic Wooden Hairpin Low Tables
Quantity: 4 available
Handmade low rustic coffee tables.
Length 120cm or 140cm
£20.00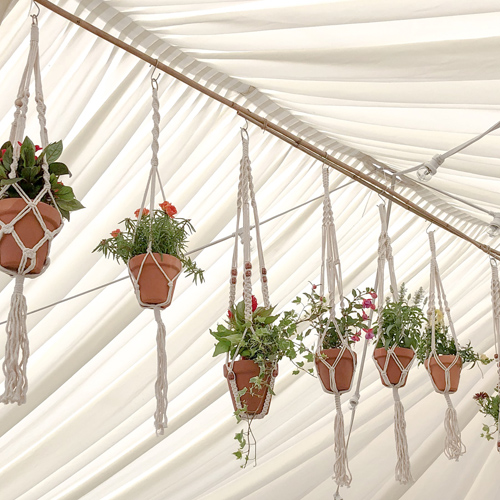 Macrame hanging pots
Quantity: 30 available
Macrame hanging pot holders. Mixed designs and sizes.
Price is for holder. Please enquire for pot prices and costs for plants and installation.
£1.20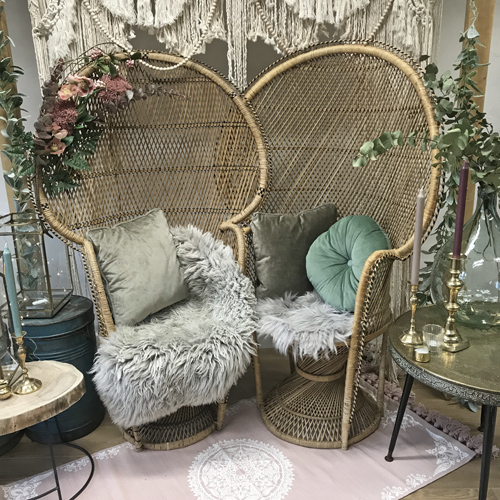 Peacock Chairs
Quantity: 2 available
Matching pair of peacock chairs.
Height 137cm
£25 each or £40 for a pair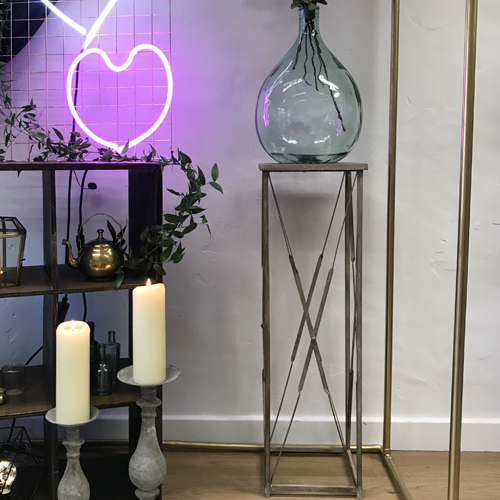 Grey Metal Plant Stand
Quantity: 1 available
Tall pedestal plant stand display
£10.00