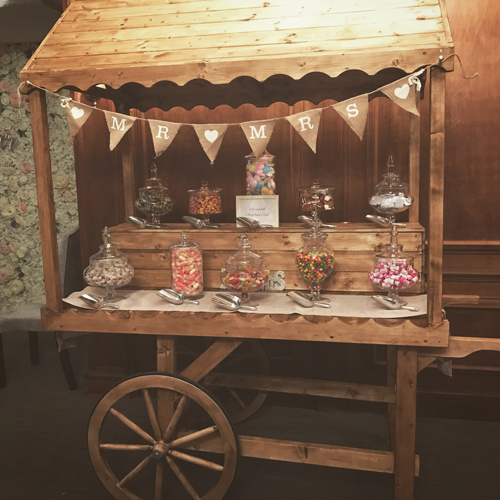 Rustic Candy cart
Quantity: 1 available
Large solid wooden candy cart with rustic finish. Suitable for sweeties, cakes, cheese, grazing stations and more
3 Packages available.

Bare cart £100.00
Cart including glass jars, scoops & accessories £150.00
Cart including above accessories and sweets for up to 100 people £250.00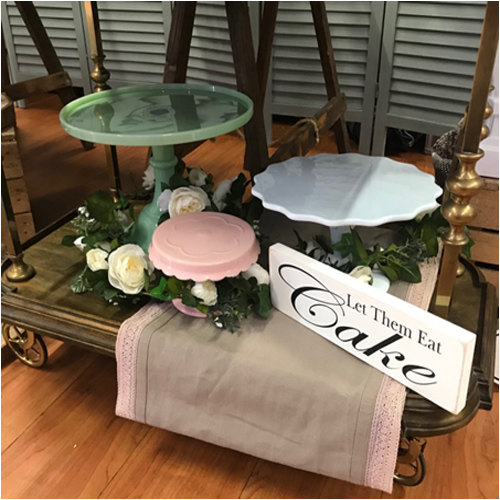 Coloured Cake stands
Quantity: 5 available
Coloured cake stands in various sizes.
From £4.00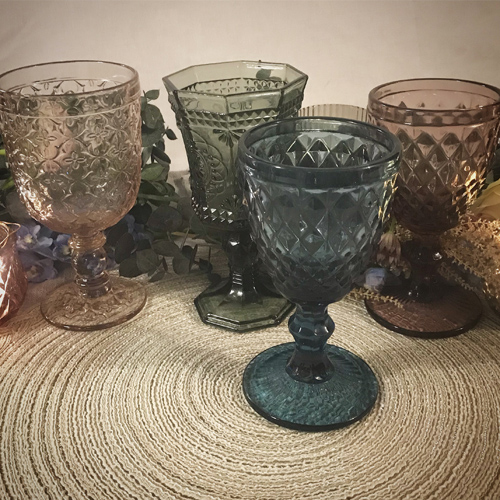 Coloured goblets
Quantity: 120 available
Glass goblets in various shades for wine or water. Enquire for specific colours and numbers
£0.80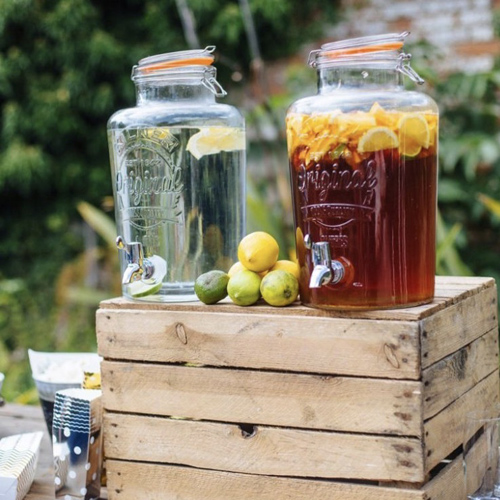 Drinks dispensers
Quantity: 4 available
Dispensers for guests to help themselves.
Capacity 8L
£6.00
Galvanised drinks buckets
Quantity: 6 available
Large zinc buckets for chnapagne, beer, wine, prosecco or soft drinks.
£10.00
Vintage style glass Cake stands
Quantity: 8 available
Clear glass and white pedestal cake stands.
Various sizes
£6.00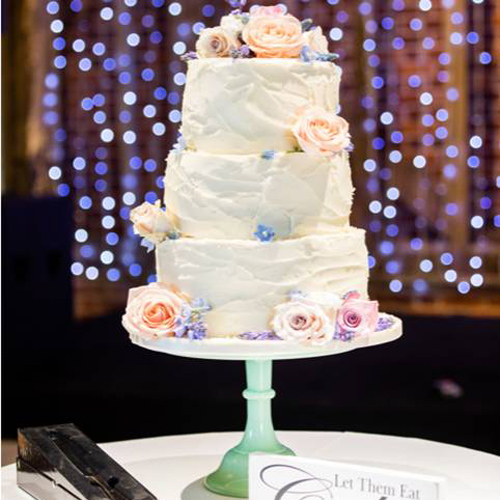 Green Glass Cake Stand
Quantity: 1 available
Pedestal cake stand.
12" Diameter
£18.00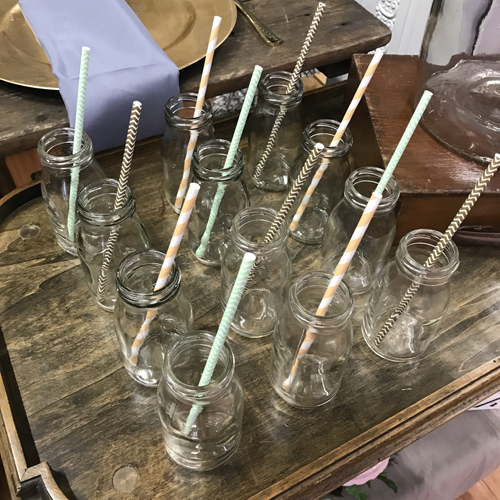 Small glass milk bottles
Quantity: 100 available
Milk bottles for cocktails or children's drinks.
200ml Capacity
£0.30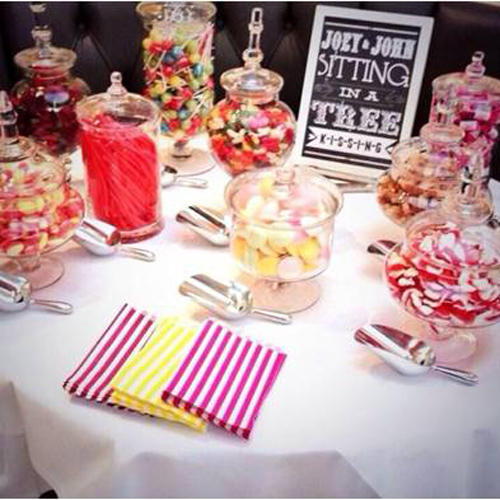 Sweetie buffet
Quantity: 1 available
Decorative glass jars for sweets or desserts.
2 packages available .
10 empty jars and scoops £55.00
Sweetie filled jars for up to £100 guests from £150.00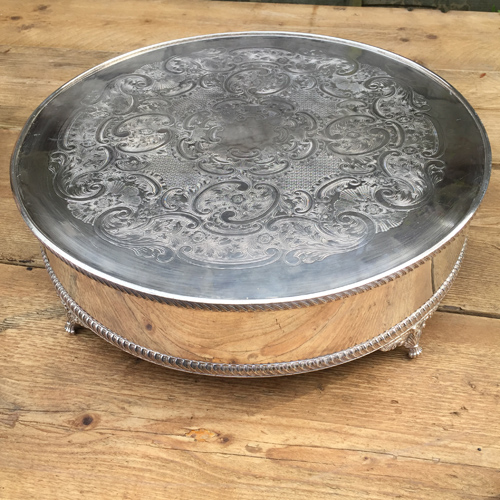 Antique silver plated cake stand
Quantity: 1 available
Vintage cake stand.
15" diameter
£28.00